Thrills and Spills on the Pan-AM Highway, Alaska to Argentina by Car
The Pan American highway is the longest network of connected roads and highways in the world and if you have some time on your hands and fancy a length road trip, you can actually drive from Alaska all the way down to Argentina, a 30,000 km trip of a lifetime. If this is an adventure which you'd like to embark on then we have a little more information for you on this incredible and vast road trip.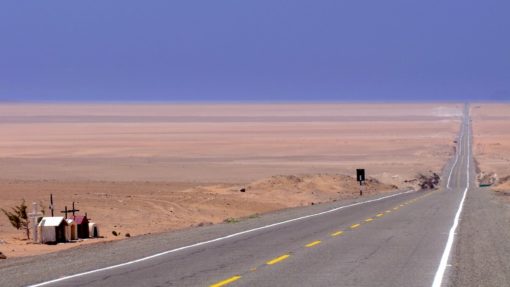 All Connected?
There is just one stretch which is not connected on this route and it is called the Darien Gap, between Panama and Colombia. This region is filled with deep water, thick forest and dense rainforest and is completely impenetrable by vehicle, not to mention dangerous. Here you have to load the vehicle up on to a ferry and take it over to the north west of Colombia before rejoining the route. 
Countries to See
The road trip will take you down from Alaska through Canada, down the West coast of the USA, into Mexico, down through Guatemala, El Salvador, Honduras, Nicaragua, Costa Rica and Panama. Once you hit South America you'll continue down the west coast through Colombia, Ecuador, Peru, Chile and finally Ushuaia in Argentina, often named 'The End of the World'. 
What Vehicle to Take?
You'll need an SUV or a camper for this trip, as sometimes you just need to pitch up and get some shut eye. Think of something which is economical but most importantly something which is well made, the last thing you need is a break down in some of the locations which you'll be driving through. 
How Long?
This mega road trip can take anywhere between 9 months and 2 years, depending on how long you wish to stay in each place. Technically the route will take 23 days, 22 hours and around 45 minutes, that is if you were to drive non-stop which of course you couldn't do, and wouldn't want to do! 
What to Take?
Instead of filling your car to the max with clothes and cleaning products, the car or camper should be packed with essentials only. Spare tires, tools for fixing problems, a fire extinguisher, a torch, blankets to keep warm and a first aid kit. Once you have packed up this stuff, you can start thinking about cooking supplies and personal items. 
Car Insurance
Canada, the USA, Mexico, Costa Rica and Panama all require individual insurance for international drivers, so apply for it before you leave. In South America the same goes for Colombia, Peru, Chile and Argentina. You can buy most of this online with ease, just make sure that you are planned. 
This is the ultimate trip of a lifetime and one which you will never forget. The road introduces you to some of the most phenomenal aspects of north, central and south America and each day offers a new surprise, why not give it a go!