The Emergence And Contributions Of CarGuard Administration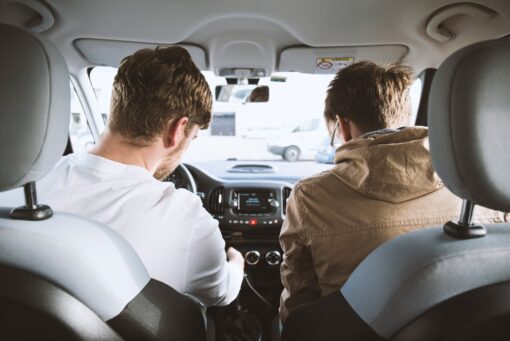 In 2015, CarGuard came on the scene to become a foremost supplier of vehicle protection plans for car owners across the nation.
Overland Park, Kansas, is where the company started before the offices were relocated to Phoenix, Arizona, in 2020. The excellent location, gorgeous Arizona weather, and outstanding business climate largely contributed to the move's decision.
The founders of CarGuard Administration took advantage of the opportunity to interrupt an industry filled with administrators who did not care enough to provide decent customer service.
CarGuard takes an exclusive customer-centric and client-centric approach to its relationships. They know their relationships with their customers are vital to their success and take that very seriously.
The company's mission is to justly and appropriately adjudicate its clients' claims while simultaneously providing the most satisfactory customer service.  They take their commitment to clients and customers quite seriously.
This has helped them remain a principal operator within the vehicle service contract industry for five years. Through the provision of exceptional service in claims, accounting, client service, and customer support, every customer gets to experience the CarGuard Administration difference for themself.
Vehicle Protection Plans
Third-party companies like CarGuard Administration offer a vehicle service contract or a vehicle protection plan to cover any coverage gap left by manufacturer warranties and auto insurance policies.
A vehicle protection plan is intended to provide owners peace of mind while driving on the roads. The contracts vary in coverage, and as such, some contracts offer bumper-to-bumper coverage; this indicates that every system will be covered under those contracts.
Some companies provide primary coverage for vehicle owners with that type of preference. Whatever the coverage, vehicle protection plans offer peace of mind to users.
An independent company supplies the additional car coverage offered by a vehicle protection plan to assist vehicle owners with car repairs.
The company is committed to covering maintenance and repair costs during the contract period. The vehicle owner consents to pay premiums in installments or lump sums to get the benefits.
These types of contracts make it so that consumers will not have come up with lump sum payments to cover massive costs for repair and maintenance. In addition, vehicle owners can always be assured of receiving roadside assistance whenever their vehicles break down.
CarGuard Administration offers car rental services as well. If the repair or maintenance work on your vehicle will take a couple of days or even several hours, you will be provided with a vehicle to use until yours is ready for the road again. The company will cover the cost of the car rental.
How Can a Vehicle Protection Plan Assist You?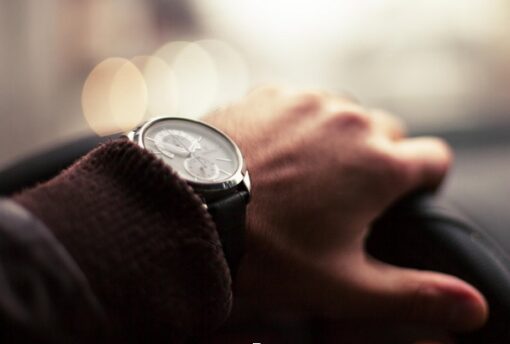 Picture your vehicle getting a flat tire while you are on your way to an urgent appointment. This would be pretty inconvenient.
Even though you might have a spare tire, you may not have the expertise or time to repair the damaged tire. Besides, getting the spare tire installed is not a permanent solution, as it is possible that you could get another flat tire as you continue driving to your destination. In a situation like this, calling CarGuard for assistance would be ideal.
This company has a vast network of local partners, experienced auto adjusters, and mechanics.  You will only be required to wait a few minutes for a local partner to get to the scene and replace and repair the flat tire in the shortest possible time.
In case of mechanical or electrical issues, the response team will arrive quickly and sort the problem out to ensure you cannot continue with the trip. Although a flat tire can be highly inconvenient, with Carguard Administration, it can be quickly resolved.
Who Can Benefit From a Vehicle Protection Plan?
A vehicle protection plan is ideal for anyone who owns a used vehicle. This is because the manufacturer's warranty would have already expired. The same benefits offered by the manufacturer's warranty will be provided via the vehicle protection plan.
Additionally, if your manufacturer warranty or auto insurance policy has left a coverage gap, it would be wise to seek a vehicle protection plan to bridge the gap.
Furthermore, suppose your manufacturer warranty is set to expire shortly. In that case, you should consider purchasing a vehicle protection plan to make sure you will not be left unable to cover liabilities when the warranty ultimately expires.
Vehicle Protection Plans Offered by CarGuard Administration 
There are three types of vehicle protection plans offered by CarGuard Administration. These are the Powertrain coverage, the Platinum coverage, and the Gold coverage.
These plans provide coverage for virtually all the auto parts that frequently malfunction.
These parts include the suspension system, engine, steering wheel, drive train, axles in the front and rear of the vehicle, and cooling and heating systems, among many other car parts.
CarGuard will cover the replacement cost if your vehicle develops a problem that requires replacing these and other components.
As previously mentioned, they have an extensive network of partners, and consumers can always receive assistance regardless of the location in which their vehicles develop an issue.
Coverage Extent
CarGuard Administration is committed to paying for the vehicle's fair market value or for maintenance and repairs up to $12,500, whichever is higher.
This indicates that consumers will not have to be concerned about paying vast sums of money to take care of expensive repair bills because CarGuard will cover the cost of everything on their behalf.
With a protection plan from CarGuard, vehicle owners can go online and file their claims or get direct emergency approval from the company by way of a telephone call.