How to Decide Which is the Right Bike For You
When it comes to buying a new bike it can be easy to get overwhelmed with the wide range of options that you have. An experienced rider will already know what kind of bikes they enjoy and get the most value from, but those who are looking to buy their first, second or third bike may still be trying to figure out exactly what they are looking for. If the time has come for you to buy a new bike, make sure to calculate your motorcycle loan, in the meantime, here are some things which you need to consider when deciding which is right for you.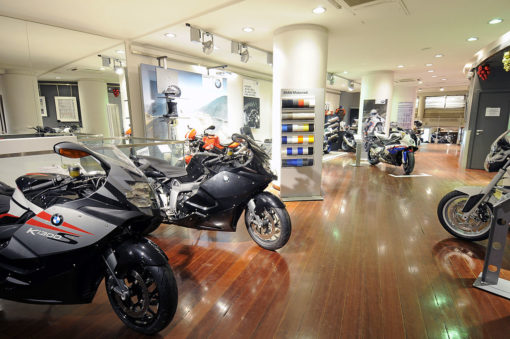 Power
It an be easy to go a little overboard on the power which your bike has, but in many cases it just isn't necessary. For example a 600cc bike will pack more a punch than mots experienced riders can handle, so looking to go for a meaty engine may not be the smartest move. Anywhere around the 500cc mark will be more than enough for most riders. 
Comfortable 
You and your bike should fit like hand in glove and you have to try out a number of bikes to make sure that you feel comfortable on the machine. You need to have a comfortable seat, smart ergonomics which mean you can reach the pedals with ease, as well as the handlebars. You also need to feel comfortable moving the bike. If you have a sleight frame and weigh 150 pounds, picking up a weighty BMW K 1200 isn't going to be the smartest idea. 
Price
Motorbikes range in price from $1,000 second hand to upwards of $50,000, so a budget will be good place to start. Don't forget to research the insurance options of each bike type, as this also needs to be included in the cost. It will be a good idea to find out your budget before you go searching, as you can easily fall in love with a bike that you perhaps can't afford. 
Usage
Certain bikes have specific functions and you should bear these in mind before you go shopping. for example there is little point in picking up a fully specced cruiser if you are only going to be using it to go from A to B. Conversely a sports bike isn't a great fit if you plan to rack up plenty of miles on your bike, heading out for regular drives through the countryside. Understand how you plan to use the bike on a daily basis and allow this to dictate your decision. 
Names
A famous bike brand doesn't necessarily mean that the quality of the bike is outstanding and it is important that you find the bike which suits you, rather than one which carries a famous logo. Whilst the big companies do produce some incredible bikes, they often use their name to sell some bikes which just aren't as good as some lesser known brands. Don't be afraid to shun the big boys in favor of a bike you love.