Most Captivating Festivals For Cultural Tourism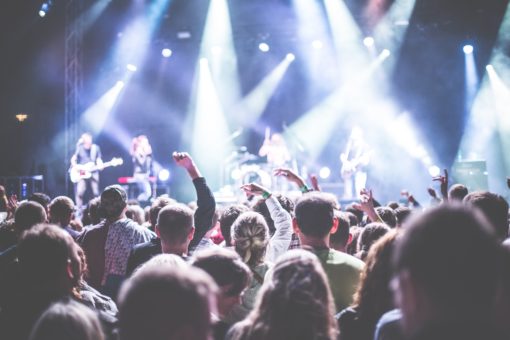 The world we live in consists of an extremely diverse human population that, throughout the ages, has developed distinct cultural and political norms. In spite of differences, there's one thing that unites people across the planet, the desire to celebrate.  Today, this diversity has left us with a plethora of events, some traditional with a deep-seated history and some not-so-traditional, developed purely for celebration. These festivals unite people all around the globe and promote tourism worldwide. Traveling for a festival can give you the unique opportunity to take a deep dive into another culture and make new friends along the way. For those interested in some cultural diversity, here are some cool cultural festivals that happen around the world,
Holi Festival:
Holi, known as the Festival of Colors, is a religious spring festival, mainly celebrated by Hindus. Holi has been celebrated in the Indian subcontinent for centuries, with poems documenting celebrations dating back to the 4th century CE. It has also spread to other regions of Asia and parts of the Western world through the diaspora from the Indian subcontinent. It marks the beginning of spring after a long winter, symbolic of the triumph of good over evil. Holi has become known as India's most vivid and joyous festival. On the day of Holi, entire streets and towns turn red, green, and yellow as people throw colored powder into the air and splash them on others. Each color carries a meaning. Red, for example, symbolizes love and fertility while green stands for new beginnings.
Songkran Water Festival
:
Songkran, generally three days long (sometimes longer in rural places), is Thailand's most famous festival. An important event on the Buddhist calendar, this water festival marks the beginning of the traditional Thai New Year. The name Songkran comes from a Sanskrit word meaning 'passing' or 'approaching'. Songkran Festival takes place in April every year, from the 13th to the 15th. The event also denotes the end of the region's dry season, explaining the giant national water-fight that has become the holiday's main event. Crowds of people roam around throwing buckets of water, using water pistols, and just generally soaking anyone in the vicinity. While probably one of the coolest things to be a part of while vacationing in Thailand, travelers should be aware that tourists especially are targeted with ice-cold water and should head into battle with their game faces on. Buddhists also visit temples throughout Songkran where water is poured on Buddha images and on the hands of Buddhist monks as a mark of respect.
Albuquerque International Balloon Fiesta:
The Albuquerque International Balloon Fiesta is a yearly hot air balloon festival that takes place in the USA, during early October. Every year, pilots, crews, and spectators from all over the world come to the Albuquerque International Balloon Fiesta. The Balloon Fiesta is a nine-day event occurring in the first full week of October and has over 600 hot colorful air balloons that float above the city each year. Since the first rally in 1972, the Balloon Fiesta(largest balloon festival in the world followed by the Grand Est Mondial Air in France) has grown so popular that it claims to be the USA's largest annual international event and one of the most photographed events worldwide. 
Conclusively, all these festivals are a great attraction for cultural tourism and you can enjoy these festivals even more closely if you are traveling on a motorcycle having your festival related and personal luggage highly secured in motorcycle saddlebags, tail bags, or tank bags. Bike tours are always fun and provide you with the most entrancing memories.