How to Keep Your Fleet Vehicles Maintained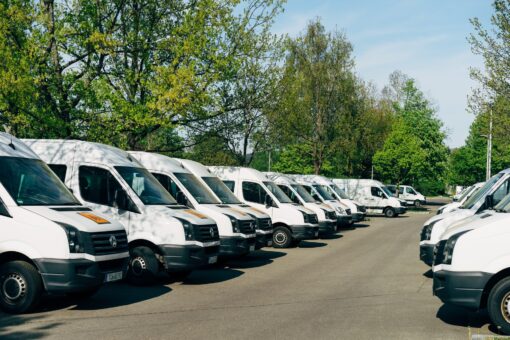 The running of a fleet of vehicles is not the only challenge which companies have, the maintenance of those vehicles is just as important. This is why it is critical that all companies which do manage fleets are on the front foot with a robust fleet maintenance program. Some great news here is that those companies are in fact able to use the joys of modern technology to stay on top of this. 
No matter whether you have a fleet of 8 or 80, here are some top tips on how you may be able to ensure that you have a solid fleet maintenance plan that keeps all of your vehicles in top condition. 
Preventive Vehicle Maintenance
At the heart of maintenance is not fixing vehicles when they are broken, it is about preventive maintenance which will help avoid issues entirely. GPS tracking devices are one of the best ways of ensuring that you get ahead of the curve on this.  Contrary to what many think, these devices do much more than chart movement and keep drivers on the correct route. In fact, thanks to the wealth of data that tracking devices offer; businesses can set up warnings to notify them when tires begin to lose pressure, when clutch speeds slow and when brake pedals become stiff. These are just some of the ways in which GPS trackers can support with maintenance. 
Age Versus Vehicle Cost 
GPS fleet tracking is not the only way that you can stay on top of fleet maintenance, you should also be using a matrix to decipher whether or not maintenance is worthwhile. There are many instances whereby the cost of the maintenance will be unnecessary if the vehicle is too old or if it has become worthless. 
Ensuring Sufficient Vehicle Cover
The main reason for having a solid plan for your fleet maintenance is so that you can make sure that you are fully operational whilst one vehicle is being maintained. This is more challenging for those companies which don't count on a large fleet, and careful management will ensure that you are able to cover all days.
Managing Drivers
Another key component of fleet maintenance is ensuring that your drivers are managing the vehicles in such a way that keeps them in better condition for longer. Once again we see the benefits of fleet tracking here, which provides a wealth of data about the way that drivers are managing the company vehicles. From brake strength to average speed, businesses can carefully manage their drivers to ensure that they are operating the vehicles in a safe and sensible manner. The better that the vehicles are being driven, the faster and the lower cost the maintenance will be on each vehicle in the fleet. 
One thing that must be avoided is leaving too long between maintenance of vehicles. The less you  know about your vehicles over a long period of time, the easier it is that an issue can occur which could have far more costly implications later on down the line.